We don't just help people buy and sell homes. What sets John L. Scott apart is our belief in Living Life as a Contribution™.
Our broker associates live here in our community and they are dedicated to helping it thrive. They keep up to date on market trends and forecasts in their neighborhoods, which makes them the hyperlocal experts you need whether you are buying or selling a home.
About
We are located directly across the street from the University Village Shopping Mall. Our office is walking distance to the University of Washington stadium and only minutes from downtown Seattle. We are the anchor tenant in the gorgeous mixed-use office building with convenient underground parking. Our state-of-the-art office offers personalized service tailored to your home buying and selling needs. Experienced, qualified Real Estate Professionals ensure a full-service approach to maximize the value of the home you wish to sell or the investment you wish to make in a new property purchase.
Commitment to Serve
As part of our commitment to serve the communities of the Northwest, we've established the John L. Scott Foundation. Funded by the contributions of associates and employees, the John L. Scott Foundation is dedicated to ensuring that children in our communities receive quality medical care, regardless of their family's ability to pay.
Core Value
As a company, our core value is "Living Life as a Contribution™". Through our sponsored events, the John L. Scott Foundation raises millions of dollars for more than 15 different children's hospitals in the Northwest. Together, we are working to make tough times a little easier for families in need.
Seattle Northeast Team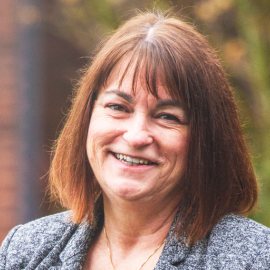 Patti Hill
Office Leader
Patti started her career with John L. Scott and has built a successful real estate business over the last 17 years. She is now the Office Leader and Managing Broker of the John L. Scott Seattle Northeast office, where she works to build upon the office's strengths by increasing visibility and presence within the community.

Patti has been instrumental in creating thought leadership and change within the Seattle King County Realtors® (SKCR), and gives her time generously. Currently, Patti sits on the Board of Directors as the Immediate Past President of the SKCR®. She also serves on the Board of Directors and the Awards Committee for Washington Realtors®. At the national level, she serves on the Realtor® Political Action Committee Trustees Disbursement Committee, and as the Federal Political Coordinator for U.S. Senator Patty Murray, advocating for the interests of Realtors® at the national level.

Patti loves spending time with her two children, including her son Brian, who is also in the real estate business, and her four beautiful grandchildren. In the evenings, you can find Patti answering calls from brokers, reading mystery novels and historical fiction, as well as cooking all types of food, as she previously owned a restaurant in Seattle's University District.
---

Tiffany Lloyd
Broker Service Representative
Tiffany has worked for John L. Scott since June of 2015 as the Broker Services Representative, where she runs the front desk along with assisting agents in creating and maintaining files. She also studies Wildlife Conservation at the University of Washington and loves to hike in her spare time.
---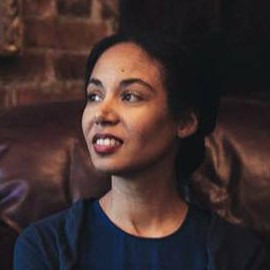 Sarah Hodge
Broker Services Coordinator
Sarah joined John L. Scott in June of 2014 and has never worked for a real estate company that is more committed to supporting staff, brokers, leaders, and the community.

As a Broker Services Coordinator, Sarah works one-on-one with brokers to help them organize their paperwork, set up and close transaction files, and communicate with all parties to keep track of important deadlines.

When Sarah is not working, she enjoys spending time with family and friends, doing outdoor activities, Barre3, and living life to the fullest.
---

Ruth Spurlock
Office Administrator
Originally from the East Coast, Ruth graduated from Smith College with a degree in Comparative Literature. After teaching English in Russia for one year, and a winding road of work in nonprofit management and teaching Spanish and Russian, she joined John L. Scott in 2016 as a real estate broker. Having learned the Seattle real estate market from the inside, she comes to the OA role with a wide variety of experiences.

Ruth is committed to excellence and integrity, which is why John L. Scott was her first choice of real estate companies when changing careers. The company's long history of excellence is reaffirmed every day by every one of the brokers at the Seattle Northeast office.

When she's not solving problems at work for the best brokers in the world, Ruth loves writing, reading, and volunteering with the Soroptimists of Seattle and the Smith College Alumnae Association. She lives in the University District with her husband.